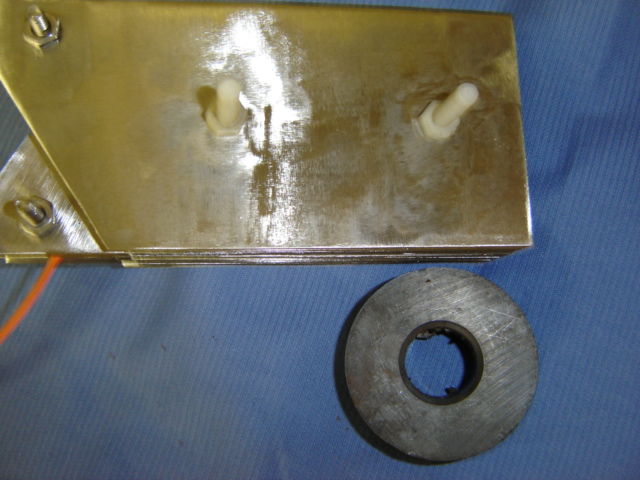 There is 1/4 inch between the magnet, and the 304 grade plates, with no reaction by either item towards the other. In fact I can touch the magnet with the plates, and it will not in the slightest bit attract!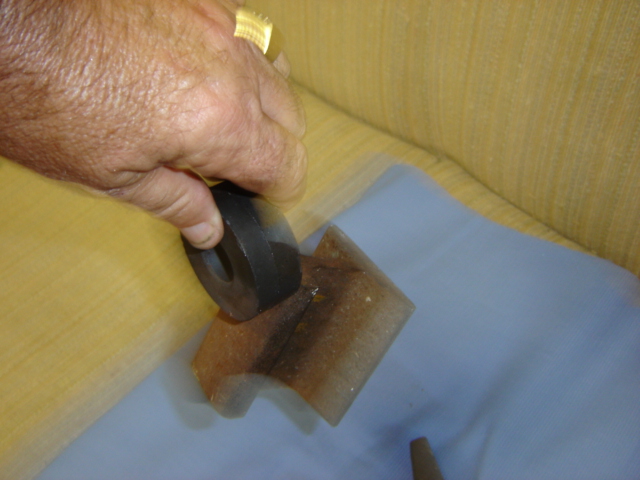 In this photo, I was lucky enough to catch the immage as the three pound rail section jumped to the magnet.
In the photo below, the larger rail section, is one inch thick, and cut from a 6 inch high rail. (section weighs an approxomate 5.6 pounds)
The magnet has the rail section suspended an approximate foot above the other items.